About Us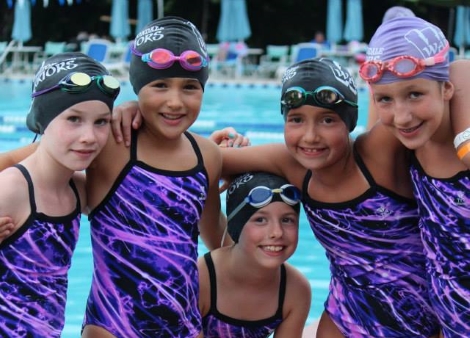 The Warriors are a summer swim team comprised of members from Wiltondale Pool between the ages of 4-18. The team is part of the Freestate Swim League that competes against other area swim teams on Monday and Wednesday evenings. The Wiltondale Warriors are coached by Alison Mingo and Megan Steen-Fielding .
We are excited for another year of swim team with the Wiltondale Warriors! Summer swim team focuses on FUN and team building and is a great way for kids to compete against other area pools without the pressure of a year-round swim league. Children are encouraged to participate in the meets, but not required. Swimmers of all ages are welcome to join!
Swim Team Schedule – 2023 Season Dates
Wiltondale Warriors Calendar
100% Fun!

Great Team Building!

Learn Swim Techniques!
See the Wiltondale Warriors in Action!
Meet Our Coaches
Alison Mingo

— Head Coach, Wiltondale Warriors

Alison Mingo is one of the original coaches of the Wiltondale Warriors Swim Team, guiding and recognizing six seasons of swimmers' motivation, team involvement, and personal achievement. Alison embraces the ideology that learning to swim is a life skill, and swimming is a lifetime sport. She grew up year-round swimming in Florida, and now enjoys participating in triathlons and running events. In addition to coaching the Warriors, Alison is a USA Swimming-certified coach at the Mariner Swim Club, where her son is also a swimmer. She is excited to return to the Wiltondale pool deck to share with the Warriors her enthusiasm for and knowledge about swimming!

Megan Steen-Fielding

— Head Coach, Wiltondale Warriors

Megan Steen-Fielding came to Maryland from Rhode Island where she swam and coached for fifteen years. Megan competed with the local YMCA and high school teams during her fourteen years of league swimming. After high school, she swam at Alfred University in western New York where she specialized in mid-distance backstroke and both the 200 and 400 IM. In addition to swimming, Megan received a degree in Early Childhood/Childhood Education. After college, she returned to Rhode Island where she coached the Age Group and Senior I swimmers at the Kingfish-Bristol team. She also took on the role as assistant coach to the Portsmouth High School men and women's swim teams, where she was an alum. That year, the men's team won the Division II title and placed 4th at the state-wide meet. In 2019, Megan moved down to Baltimore to attend Loyola University Maryland for a Masters in Teaching. Megan is now coaching with CGA for her second year as a coach for the 8&U's. The Warriors are excited to welcome her to the team. Currently, Megan is a 6th grade science teacher at Woodlawn Middle School in Baltimore County. She continues her swimming journey as a member of the Master's Swimming program through UMBC.
Neighbors Love Our Team!
Around mid March my daughter begins asking me: When will swim team practices begin? What will the suit look like this year? Is coach Devin excited to start? How many meets can we host this year? On and on her excitement builds for a small team started two years ago by a group of moms. My son and daughter both swim on the team and for them it has not just provided exercise each morning in the early summer but it has built their confidence and shown them both that being on a team isn't just about winning; it's about working toward a common goal while improving your skill and ability…best of both worlds!

Lauren LaCanfora

Wiltondale resident

The Wiltondale Warriors swim program is a must for your summer activities! It's a fun way to learn proper swim stokes and skills while being part of a team. The Warriors enjoy competitive but fun swim meets a couple times a week and our coaches are the best around! It's great to see all the progress the kids make throughout the season. Go Warriors!

Paula Eastham

Knollwood Resident

Being a part of the Wiltondale Swim Team has changed our Summers for the absolute best. We get to be a part of something that brings our community closer while having tons of fun!

Kate Beach

Wiltondale resident

One of the reasons we moved to Wiltondale was because of the family-friendly atmosphere which centers around summers at the neighborhood pool. The arrival of the Wiltondale Warriors Swim Team added to this great atmosphere. The pool comes alive with excitement as we host swim meets. Our Swim Team is led by wonderful coaches, and a dedicated committee of parents who work year round to organize our events. Consider joining our Wiltondale Swim Team and become a part of a supportive and fun community!

Alicia Rowan

Wiltondale Resident
Stay Connected With Us!