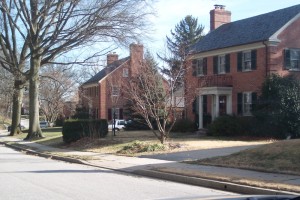 All homes in Wiltondale are bound by covenants which the Wiltondale Improvement Association is charged with enforcing. Any alterations to the exterior of homes in the neighborhood must be approved by the WIA Architectural Committee. Please complete the "Proposed Improvement Review Form" and deliver the current WIA President or Vice President along with any applicable drawings, color samples and material samples at least 30 days prior to your intended start date of the project. For significant alterations, it is highly recommended that you discuss your plans with immediate neighbors prior to submitting your form. Feel free to email any questions to the current Architecture Committee Chairperson at Please your recommendations to Arch@wiltondale.org You may also email your submission to this address if supplemental materials are not required for your application.
Note: This review process is not a substitute for the Baltimore County Zoning process. It is the homeowner's responsibility to ensure their plans adhere to all applicable zoning guidelines.
WIA Forms
Below are the various forms Wiltondale residents may need to adjust the architecture of their homes. Feel free to print and complete the forms and turn them in for approval.
Covenants Sections 1, 2, & 3